NOTES
UPDATED DECEMBER 16, 2014

---
BREAKING NEWS — See complete articles in the News Section
---
CHECK OUT THE MIDWEST TQ RACING LEAGUE FACEBOOK PAGE
FOR THE
MOST UP-TO-DATE INFORMATION INCLUDING
WEATHER UPDATES ON RACE DAY
---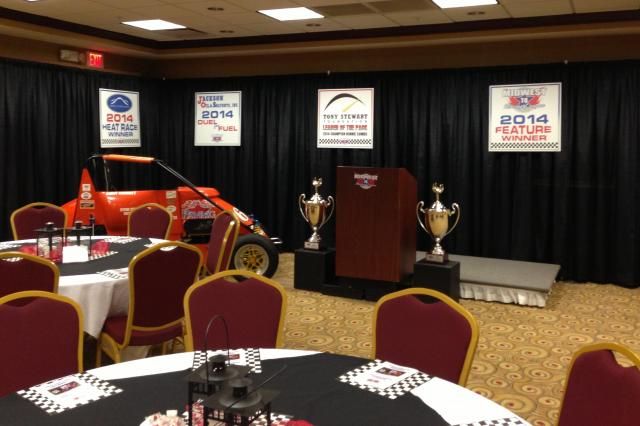 Cody & Larry Kiewitt

Honored as 2014 Champions
The Midwest TQ Racing League honored its 2014 Champions, Cody &

Larry Kiewitt, Saturday evening at the Hampton Inn in Greensburg, Ind.

A full press release including photos from the awards banquet (courtesy of

Chris Pedersen) should be posted on the website by Tuesday evening.
Congratulations to the Kiewitt's and all of the award winners.
Check out T & S Racing Photos for some great shots
from the September 20th Shelbyville race. Thanks Tim!