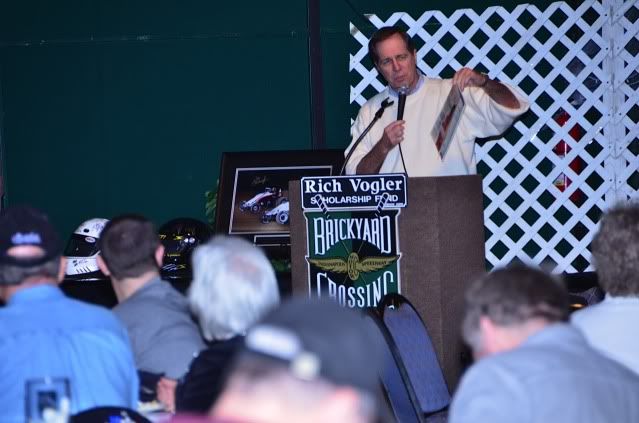 On February 20th the Rich Vogler Scholarship Memorial Foundation held their annual Daytona 500 Party & Auction at the Brickyard Crossing Pavilion at the Indianapolis Motor Speedway. This was the 21st year for the fundraiser that has awarded scholarships to over 375 students.
Gary Lee has emceed this event for the last 18 years and this year the MTQRL supported this worthy cause by providing the audio and video equipment to watch the Daytona 500.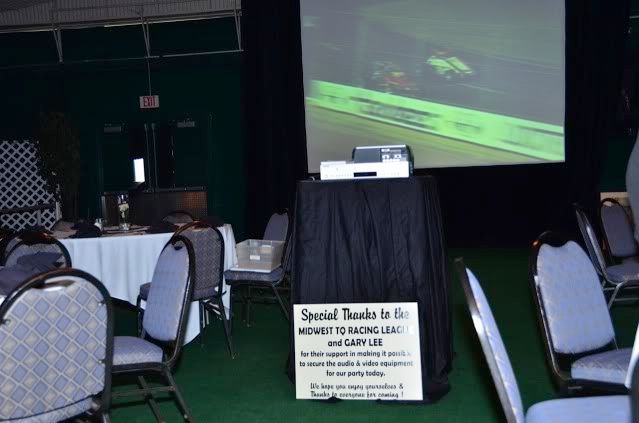 In addition to watching the race and visiting with other race fans both a silent and live auction were held. This event traditionally raises nearly $10,000 to benefit the scholarship fund.
The vision of the Rich Vogler Scholarship Memorial Foundation is to encourage members of the racing community to further their education. Scholarships of $1,000 each are awarded to several candidates each year based on applications received. Funds may be used for any type of education from university to vocational training, or for special needs education.
Scholarships are awarded to individuals throughout the United States. The Foundation's goal is to create a fund which is perpetual and self-supporting.