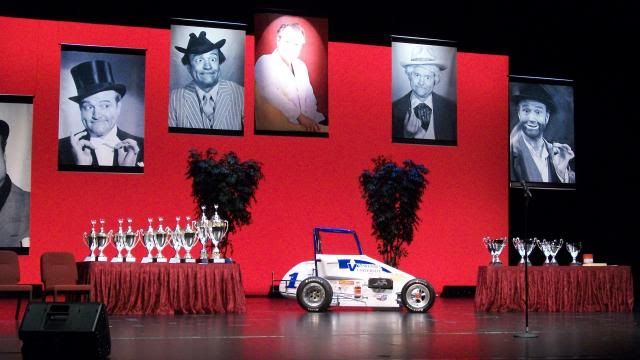 The Midwest TQ Racing League presented by Vincennes University celebrated its second season on Saturday evening October 9th with a banquet and awards ceremony on the campus of Vincennes University in Vincennes, Indiana.
After the banquet at the Green Activities Center, to featured music from the Elements of Jazz, the attendees participated in a police escorted caravan across the campus to the Red Skelton Performing Arts Center where the awards ceremony was held. The program which recognized the top fifteen owners and drivers included a presentation by Dr. Phillip Summers on the life and career of Red Skelton. Others participating in the awards ceremony were Katie Donnar (Miss Vincennes University), Dr. Richard Helton (President) and Art Haase (Dean of Technology).
Emcee Gary Lee hosted the ceremony with Tate Martz (driver) and Roger Ramsey (owner) honored as the 2010 MTQRL champions. In seventeen races the duo scored five feature wins with twelve top three finishes. They also set quick time in seven out of twelve qualifying shows, won six Jackson Oil & Solvents Duel for Fuels, and six heat races.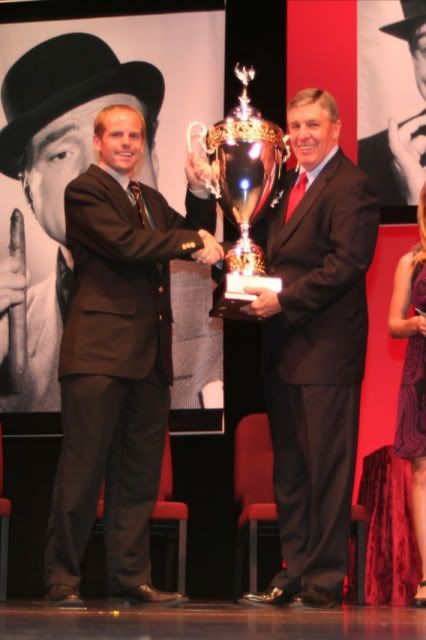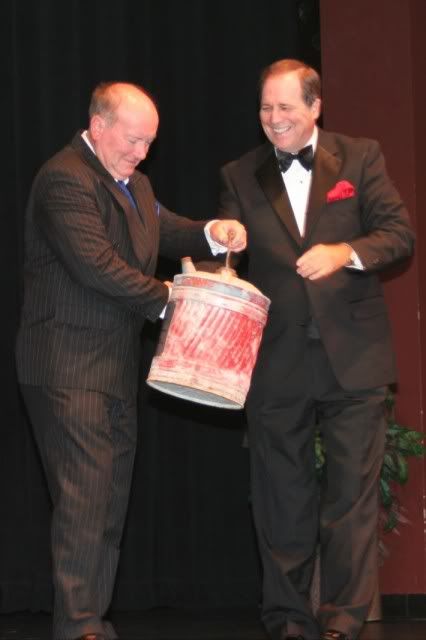 Martz and Ramsey were also honored as the Jackson Oil & Solvents Duel for Fuel champions. Martz also received the Ward's Apparel Hard Charger Award for passing eighty-four cars in seventeen feature races and the Clean Sweep award for his efforts on August 21st at the Shelby County Fairgrounds where he set quick time, won the Duel for Fuel, his heat race and the 25-lap feature.
CJ Leary, 14 years old and in his first season of TQ competition, was named the Tony Stewart Racing Rookie of the Year. Leary had a fine season that saw him finish third in the season standings. Leary scored three feature wins in fifteen starts with his worst finish being seventh place.
Another rookie, 14 year old Caleb Faulkner, received the Larry Rice Spirit Award. This award exemplifies the sportsmanship, perseverance, and mental attitude of the late Larry Rice.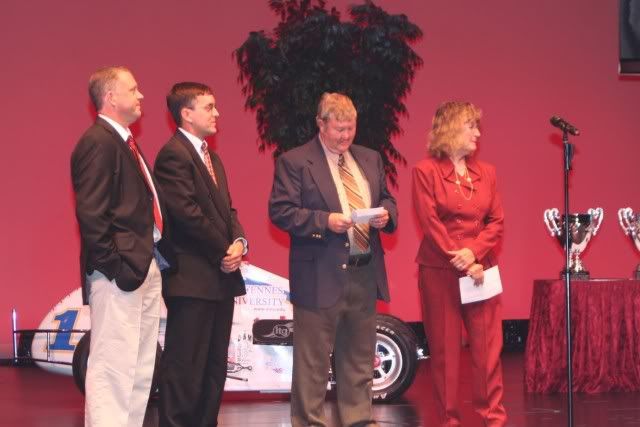 The Paradise Performance Hard Luck Owners Award (as voted on by drivers, owners and officials) went to Bob McClure while the Duane & Sonja Alexander Hard Luck Drivers Award went to both Kyle Lux and Rick Robinson.
Robinson also received a special award from Shelby County Fair Board President Jeff Pruitt. Pruitt presented Robinson $250.00 and a "Don't Fence Me In" plaque which included a section of the fence he tried to tear down in an accident at the Shelby County Fairgrounds on August 21st.
Peter Cozzolino Perfect Attendance Owner Awards went to Ray Faulkner, Chris Guinn, Ramsey and Wayne Willis. The top five drivers (Martz, Jason Willis, Leary, Guinn and Robinson) received gift certificates from Bell Helmets.
The evening concluded with a reception featuring live piano music by Dr. Dan Miller.